There are certainly several pressing issues facing the youth of our local communities. As an orthodontist, our offices meet many of these children and teenagers.
We are privileged as health care providers to have the opportunity to spend as much quality time as we do with this remarkable and talented age group.
Our organization's goal is simple: We are dedicated to provide constant and continual community give-back events, contests, and awards that we hope will serve as an impetus to the youth in our communities to reach their greatest potentials and encourage them to donate some of their time and energies to make our communities better and in turn act as role models and mentors to other youth to do the same.
All community events, prizes, fundraising, and event costs will be donated by Dr. Aly Kanani, a local orthodontist in Surrey, Langley, and the Vancouver-area
LangleyCandyBuyBack.com is the official Langley City and Langley Township Halloween Candy Buy Back Community Website and belongs to the larger charity arm of Langley orthodontist Dr. Aly Kanani. With the rise in obesity and diabetes among youth, the candy indulged during Halloween times is often excessive and largely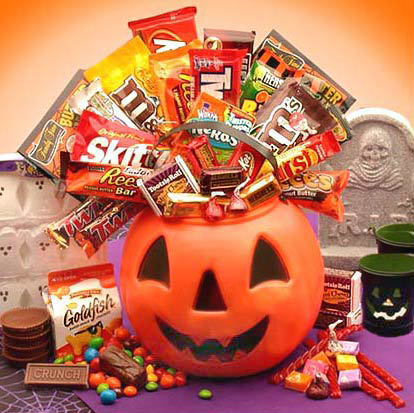 unnecessary.
In order to minimize the negative impact on the diet and healthy lifestyles we are trying our local Langley youth to aspire towards, our organization will buy back for $1.00 per pound (10 pound limit per child) of their Halloween Candy. We are not implying that all candy is bad but it should be in moderation, and children should brush afterwards accordingly.
IAbout Dr. Aly Kanani
Dr. Aly Kanani was born and raised in the Lower Mainland Area. He has a Bachelor of Science (B.Sc) degree in Physiology from McGill University and received a Masters of Science (M.Sc) from the London School of Economics in England. He received his Doctor of Dental Medicine degree (D.M.D.) and also completed his Masters in Education degree (MS.Ed) at the University of Pennsylvania. Furthermore, he has nearly completed his Masters in Public Health degree (M.P.H.) from Johns Hopkins University. Dr. Kanani graduated from the University of Detroit Mercy with a Masters of Science degree in Orthodontics (MS.Ortho) and a Specialty Certification in Orthodontics (Cert.Ortho).
Dr. Kanani previously taught at the University of British Columbia (U.B.C.) Faculty of Dentistry to third and fourth year dental students. He has also taught in various capacities at both McGill University and at the University of Detroit Mercy. His research has been published in the premiere journal of orthodontics in North America, the American Journal of Orthodontics and Dentofacial Orthopedics.
He was the recipient of the Rajiv Gandhi Foundation Scholarship to conduct oral health research in New Delhi and the Gold Duke of Edinburgh Award presented to him by His Royal Highness Prince Phillip, The Duke of Edinburgh. He plays an active role in the Langley community, donating his time and resources to schools, local youth sports teams, and local community events and fundraisers.